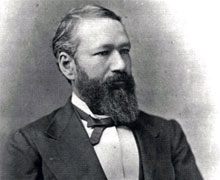 Jan

14
Tags
Related Posts
Share This
P.B.S. Pinchback elected to the U. S. Senate.
[wp_ad_camp_1]1873 – P.B.S. Pinchback Elected to the Senate
P.B.S. Pinchback elected to the U. S. Senate. He had previously served as the Governor of Louisiana when then incumbent Governor Henry Warmoth was impeached. Pinchback was elected to the U.S. House of Representatives and thus when he was elected to the Senate he was both a Senator-elect and a Congressman-elect. Unfortunately, his inauguration was delayed for years by political opposition. One of those opposing him was Henry Warmoth.
[wp_ad_camp_2]1940 – Julian Bond Born
Horace Julian Bond was born on this date in Nashville, Tennessee in 1940. Bond was a social activist and civil right pioneer. He graduated from  Morehouse College in 1971 with a Bachelor of Arts in English. He helped to create the Student Nonviolent Coordinating Committee (SNCC) and served as the first President of the Southern Poverty Law Center. He served for four terms in the Georgia House of Representatives and later six terms in the Georgia  Senate.He served as the Chairman of the National Association for the Advancement of Colored People from 1998 to 2010.
1943 – Harvey B. Gantt Born
Harvey B. Gantt was born on this date in 1943. He was the first Black student to enroll at Clemson University from which he earned an architectural degree with honors in 1965. He later received a Masters of City Planning degree from the Massachusetts Institute of Technology (MIT) in 1970.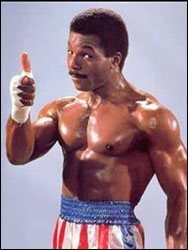 1948 –
Carl Weathers Born.
Carl Weathers was born on this date in 1948. in New Orleans, Louisiana. He played football at San Diego State University as a linebacker and played professionally with the Oakland Raiders of the National Football League and the British Columbia Lions of the Canadian Football League.  He turned to acting and received his big break when he was cast as Apollo Creed in the award-winning movie Rocky, opposite Sylvester Stallone. He has appeared in more than 20 movies and dozens of television shows.
1972 – Sanford and Son Premieres.
The television series "Sanford and Son"  premiered on this date in 1972. The NBC sitcom was based on the British series "Steptoe and Son" which ran from 1962 to 1965, followed by a second run from 1970 to 1974. The name Sanford was taken from the star of the show, Redd Foxx, whose real name is John Sanford. It was developed by Norman Lear and Bud Yorkin and it peaked number two in the ratings. It ran from January 14, 1972, to March 25, 1977.
1981 – James Frank Begins Term as First Black President of the NCAA
James Frank, President of Lincoln University in Jefferson City, Mo. takes the reins as the  president of the National Collegiate Athletic Association on this date in 1981. He was elected on January 1, 1981. He graduated from Lincoln University with honors in 1953 and served as the head basketball coach there from 1958 to 1972. He served as Dean of Students at Hunter College in the Bronx, New York, and then was vice president of Medgar Evers College, a four year school of the City College of New York.